The parents in our organization are talented in many areas. Following is a list of some of the businesses and services offered by parents in our group. Please support them if you can.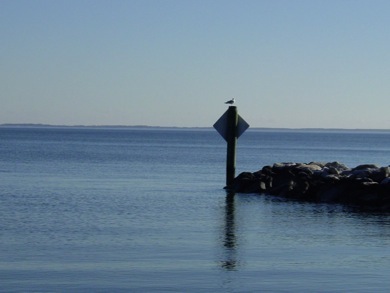 Adrienne Cruz, Annapolis Language School
Annapolis Language School proudly presents..... Spanish Conversation Lessons for Adults and Toddlers.
Tuesdays or Thursdays, 6-7pm or 7-8pm, All levels welcome. Morning classes for kids.
Go to annapolislanguageschool.com for more info or email at apc(at)annapolislanguageschool.com

Annebeth's
75 Maryland Avenue
Annapolis , Maryland 21401
410 990-9700.
www.annebeths.com
We have been in business for 11 years and offer specialty foods, beer and wine. Mix your own six-pack of beer and Wines less than nine $9.00 and Wines under Ninety $90.00 (12 mixed case - under $9.00 wines only) Gifts pertaining to entertaining. Film rentals.
Annebeth Bunker Santin
H (410) 263-5356
M (410 808-3583
W (410) 990-9700
Annebethsltd(at)hotmail.com

ANNATECH LLC
Steve Tsiopanos, President
Web development, Design and Support for individuals and businesses.
customer.care(at)annatech.net
www.annatech.net
443.262.5956

Bob Turner CMS, Kelsey & Turner Marine Surveys
Conducts vessel inspections, sail and power, for pre-purchase, insurance, re-finance, donations, damage assessment, etc. Also involved in consulting and project management in the arena of recreational marine service and repair. Experienced working with insurance underwriters, including Boat US , financial institutions, non-profit organization, buyers, sellers, brokers, and agents.
National Association of Marine Surveyors Certified.
443-336-2980.
www.kelseyandturnermarinesurveys.com

Cara Bergman L. Ac., M. Ac., Dipl. NCCAOM
Licensed Acupuncturist - specializing in fertility - practicing in Annapolis
www.DeliciousandHealthyLiving.com
Monthly cooking classes in Severna Park - learn how to feed your family nutrient dense foods.

Cindy Cole, MRE mom and artist
Cindy Cole's work includes children's collages (part of her Critter Series), art for adults and businesses. Her work can be viewed at www.cindycole.com, or her home in Eastport. She works with art consultants, galleries and boutiques shops, soon her web site will be set up for purchasing on-line. This will be helpful for her new line of apparel which includes women's, teens, and children's tops, beach totes, reusable shopping bags and canvas handbags.
Cindy recently returned from Surf Expo, Orlando , FL where some of her beach apparel was shown. This series includes Critters skateboarding, surfing, wind surfing and more, again these graphics can be ordered on beach totes, tops, and other bags like cinch sacks/messenger bags, etc.
Cindy Cole, Lsemans(at)verizon.net 443 994 6257, www.cindycole.com

Eastport IT
A technology company dedicated to making your life easier through quick and comprehensive IT management. Whether it's a virus on your home computer, management of your in-home network, deisgn of your latest brochure and website or handling your small business technology needs, Eastport IT can help you. We come to you, on your terms and at your convenience. We offer solo, small and midsized businesses a comprehensive suite of information technology and support services that will enable these professionals to concentrate on their core business and not worry about their IT especially if they do not want or can't afford an in-house IT staff.
Mike Pachler
Eastport IT
www.eastportit.com
mike(at)eastportit.com
410-916-6400 .

Heather Crowder
A contemporary lifestyle photographer specializing in maternity, babies, kids & families! Her style has been described as fresh and spirited - still classic but with modern appeal.
www.heathercrowder.com info(at)heathercrowder.com phone 410.991.5678. For current info on promotions, recent sessions, and other happenings, visit the blog at www.heathercrowder.com/blog or become a facebook fan!

Jessica Snell-Johns, Director, Promoting Positive Change, LLC
A consulting business established to promote positive change with children, families, and communities through collaborative approaches to program planning and design, implementation and outcome evaluation, technical assistance, research, and grant writing. jess(at)promotingchange.com / 410-280-1645

John Eger, Service Manager, Ferry Point Yacht Services
I manage the service department at Ferry Point Marina in Arnold . We are a full service yacht repair and maintenance company, our experienced technicians can handle everything from bottom painting and boat detailing to major mechanical, electrical and fiberglass repair and restoration. We have 5 acres of land storage space and 25 ton Marine Travelift capable of hauling boats up to 50' with up to 14' beam. My wife Sara, little Ellie and I live right on the property, so personal service is always assured. Give me a call At 410-647-8722 or e-mail john(at)ferrypointmarina.com if I can be of assistance for any of your boating needs.

Kelby Gelston, CLTC Frankin Morris
Providing insurance, investment, and financial planning for individuals and group benefits for businesses.
One North Charles Street, Suite 2400
Baltimore , MD. 21201
410-539-2320 410-539-0456 (fax)

Kelly Peenstra
BabyCrazy Independent Consultant www.iambabycrazy.com/kellypeenstra
Offering Unique & Fun Baby Products
Home/cell: (410) 725-1133 Fax: (443) 949-8663

Kristin G. Long, CFP®, Wealth Management Advisor
CERTIFIED FINANCIAL PLANNER ™ certificant, a designation awarded by the Certified Financial Planner Board of Standards, Inc
Merrill Lynch
Global Private Client
100 Park Place, Suite 350
Annapolis , MD 21401
410-263-0126
410-702-4700 (fax)
800-988-0126 (toll free)
Cell 443-223-0323

Jessica Pachler, Event Planner
Events small and large, from intimate dinner parties to community street festivals, business lunches to corporate meetings. Jess has the experience to turn your event from an idea into reality. Whether you need someone to plan the whole event or just someone to help with logistics on the day of, contact Jess: 410-916-5500, jess(at)pachler.us

Laura Moore Designs
Original, hand-made jewelry featuring sterling and fine silver, gemstones, freshwater pearls and Swarovski crystals. The wire-wrapping line of home accents includes serving pieces, ice buckets, wine glasses and more, decorated with an artistic flair. laura(at)lauramooredesigns.com / www.lauramooredesigns.com / 410-267-8540

MaidPro / Jacqueline Barton, Owner
Annapolis ' fastest growing professional house cleaning service and we'd like to take dirt off your hands, too! We believe your home should be cleaned to your highest expectations by quality, trained professionals. Our goal is to make your life just a little bit easier, so we have designed our services and our policies to do just that! There is never a contract to sign with MaidPro; we provide all of the equipment and supplies for your cleaning; each of our employees is carefully chosen after an extensive background check and is thoroughly trained; we are fully insured and bonded, and guarantee your satisfaction! We provide estimates for one-time or recurring service right over the phone at 410 266 3166 and are on the web at www.maidpro.com.


Some businesses and organizations that have supported the MRE Moms and Dads...

Want to volunteer your time & talents at Eastport Elementary School ?
Contact principal Lynne Evans LEVANS(at)AACPS.org
Our Community - Our School
Leeward Market Pizzeria & Cafe
Specializing Gourmet Pizza, Fresh Bread, Signature Sandwiches, and Soups
Open Breakfast, Lunch and Dinner
Located at 601 Second Street Annapolis MD 21403 on the Corner of Second and Chester in Eastport
Tel or fax: 443-837-6122
Winter Hours
Mon: 6:30am - 3:00pm
Tues - Fri: 6:30am - 6:00pm
Sat: 8:30am - 6:00pm
Sun: 8:30am - 3:00pm
http://www.facebook.com/pages/Annapolis-MD/Leeward-Market-Cafe-Pizzeria/37437737167
Professional Moms at Home (PMAH)
Who We Are: Women in and around Annapolis, Maryland, who left the workforce or scaled back our careers to stay home full- or part-time with our children. Our events and activities provide playful, age-specific interaction for your child, but just as importantly, supportive interaction for you. Our organization-wide events include special activities for preschool children of all ages as well as mom-only events that focus on you and your mental and physical well-being. Our members have in common the unique intellectual, emotional and practical joys and challenges that arise from the decision to interrupt careers in order to be the hands-on caregivers of our children.
www.professionalmomsathome.org
******************************************************
Parents Continued...

Monique Ligthart, GRI, E-Pro Realtor
Long & Foster Real Estate, Inc.
320 Sixth Street
Annapolis , MD 21403
443-995-3942 (c)
410-260-2800 (w)
www.AACountyRealtor.lnf.com
Twitter: AACountyRealtor
Nikki Davis Photography
I am a new mom and a portrait/ advertising photographer. I work with babies, children, adults, dogs and cats. I also do a lot of work with the Chesapeake Bay Foundation and I've worked for National Geographic Magazine
My website is: www.nikkidavisphotography.com
I also have a business site on Facebook.
Thanks again.
All the Best!
Nikki Davis
443-254-2667
nikki(at)nikkidavisphotography.com (work)
nikkidavis1(at)mac.com (home)

Peenstra Appraisals
I am an antiques and art appraiser, like the "Antiques Roadshow" guys. My website is www. peenstraappraisals.com . My address is 420 Chester Ave. , Annapolis , MD 21403 , 410-280-2262 or 202-557-5500. Email is tpeenstra(at)gmail.com
Todd Peenstra

Quintain Marketing
Kathleen Booth - Owner and CEO
Quintain Marketing is an Eastport-based, woman-owned, boutique promotional marketing consultancy. We sell branded products (anything and everything that you can put your logo on, from t-shirts, pens and mugs, to awards, corporate gifts, and tradeshow giveaways), create and manage web-based incentive programs, and help clients with their social marketing strategies (including writing your blog, and setting up and managing your Twitter, Facebook, LinkedIn, Yelp, etc. presence). Check us out at www.quintainmarketing.com or give us a call at 866-788-3226.

Ron & Marni Katz, Law and Marketing
My name is Ron and I am a general practice attorney here in Annapolis with a focus on personal injury law. My work number is 410-841-5333, cell is 410-533-1542 and email is ronald.katz(at)gmail.com. I am also president of Chesapeake Outdoor Group www.chesapeakeoutdoor.org. A philanthropic outdoor group here in Annapolis . My wife Marni is a production manager for a direct marketing firm catering to non-profit organizations with a specific focus on direct mail.
Shaun & Valerie Stemmler, Co-Directors, Hands-On Learning Services, LLC
www.hands-onlearningservices.com
An independent company that aims to maximize the educational gains of students through a variety of programs designed not only to help kids "get it," but also to foster a love of learning. At Hands-On Learning Services, we feel that education benefits not only the individual, but the community as a whole, and this is reflected in our approach to make the learning experience feel less like a business and more like a neighborhood. We are currently offering two programs in the Annapolis Area. The first is our Flagship program, Fantastic Friday Science. For the 2009-10 school year, we have added a second site- at Crofton Elementary- to go along with our original site, Eastport Elementary, in Annapolis . Also new for this year is our after-school science club which is taking place at several elementary schools in Anne Arundel Country. Register Online For Fantastic Friday Science! Additionally, we offer a variety of educational services including tutoring, reading therapy, and early literacy programs (designed for 2-3 yr. old children). Phone- 444.949.8524 / info(at)hands-onlearningservices.com
Whole Health Designs, LLC Lisa Consiglio Ryan, M.A.T. Certified Health and Nutrition Coach www.wholehealthdesigns.com lisa@wholehealthdesigns.com 410.570.4597 Lisa is a Certified Health and Nutrition coach specializing in family wellness programs. Areas of Expertise include: nutritional strategies for busy parents, REAL foods cooking, weight loss, meal planning, food intolerances-gluten-free, soy-free, dairy-free diets. Services include: family wellness coaching, customized dietary planning, pantry makeovers, grocery safari, cooking demos, Kids in the Kitchen. Complimentary initial consultation plus $25 off first coaching session for all MRE members. Please mention this ad for discount. Services include: coaching, customized dietary planning, group wellness, race program support, meal plans to fuel training and recovery. Specializing in sports nutrition and wellness. NEW Runner's Nutrition Program offered.
Tanis Johnson, Hairdresser
My name is Tanis Johnson, and I am new to MRE! I would be more than happy to get my business info out there as I am a hairdresser and am in need of some clientele in the Annapolis area!
I have been doing hair for about 9 years now, and I have been officially licensed for 3 1/2 years (they changed licensing laws where I lived). Right now I am doing hair out of my house b/c I'm waiting for my MD license to come so I can get a salon job. I will always do it out of my house regardless of what salon job I am able to get.
Perhaps this info will be useful to some MRE moms and dads out there!
Tanis Johnson.
801.554.9696

Looking for Jobs: